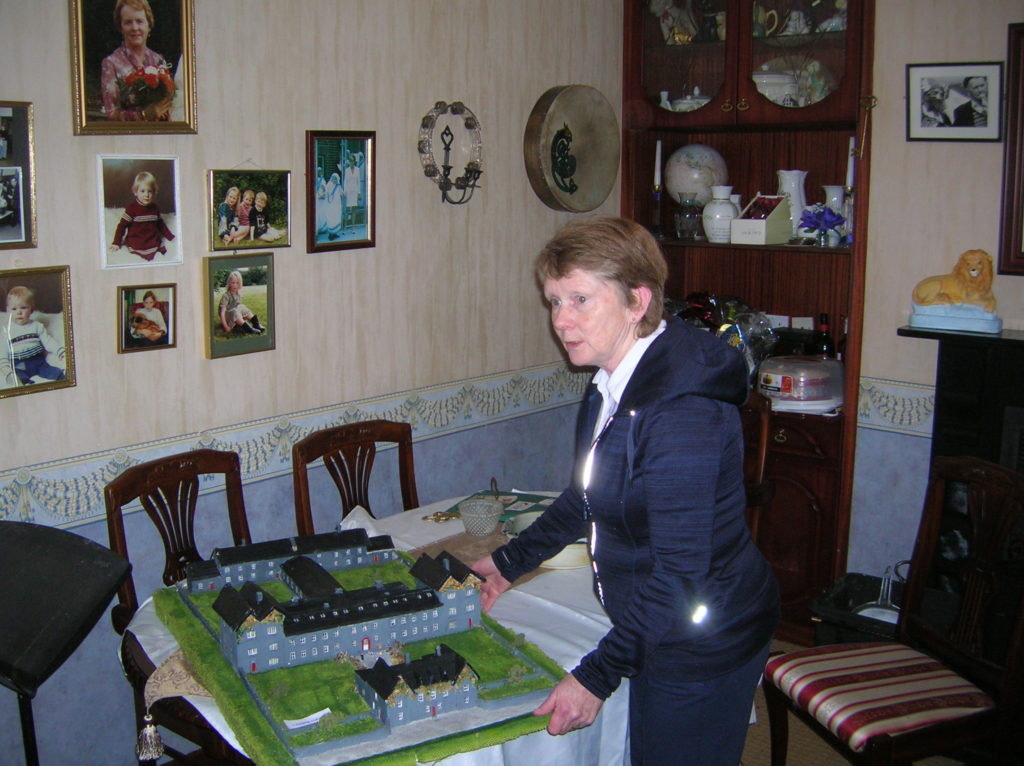 The dogged determination of a quiet-spoken local historian to discover the truth about what happened to the Irish children now known as the "Tuam babies" has made headlines all across the world.
Catherine Corless never sought the limelight, but she did want justice for the mothers who were imprisoned in the Tuam home and the children who never had a chance in life.
She has shone a light on our darkness thanks to her tireless research to find out the fate of the 796 "Tuam babies".
And she has given a voice to survivors of institutional homes who felt they were never worthy of a voice, or an apology for being labelled as "illegitiamate" or "bastards" by an uncaring Irish society.
Many of the survivors have contacted the North Galway historian in order to talk about their experiences as "home babies" in such institutions for the first time in their adult lives.
"I didn't go looking for survivors. They looked for me. They rang me and called to the house. They just kept coming. We'd sit down and discuss over cups of tea what I could do for them. They have begun to speak out and to find their true voice, which is fantastic," she told Irish Central this week.
Thanks to Catherine, some of the survivors are now campaigning to find out what happened to their siblings – presumed dead, but with no proper burial ground to show where they are buried.
There are fears now that birth and death records may have been faked so that Irish children could have been adopted by Americans.
Before adoption legislation was introduced in 1952, many Americans sought Irish children for adoption.
Indeed, if it is found that some American children were given false Irish birth certificates after being adopted, it could yet prove to be as big a scandal as that of the "Tuam babies".
I spoke to Catherine in her North Galway home for a couple of hours this week.
The result was a two part series for IrishCentral.com this weekend.
Here are the two articles I wrote, based on my lengthy interview with Catherine.
Part One: How she did it … http://www.irishcentral.com/news/how-she-did-it-the-heroic-irish-historian-who-broke-the-tuam-baby-home-scandal
Part Two: Tuam babies may have been adopted in large numbers to US http://www.irishcentral.com/news/tuam-babies-adopted-in-large-numbers-to-us-says-historian-who-broke-the-scandal?q=Tuam%20babies
In my opinion, following her tireless work and the obstacles placed in her way, Catherine should be first in line for a 'People of the Year' award.