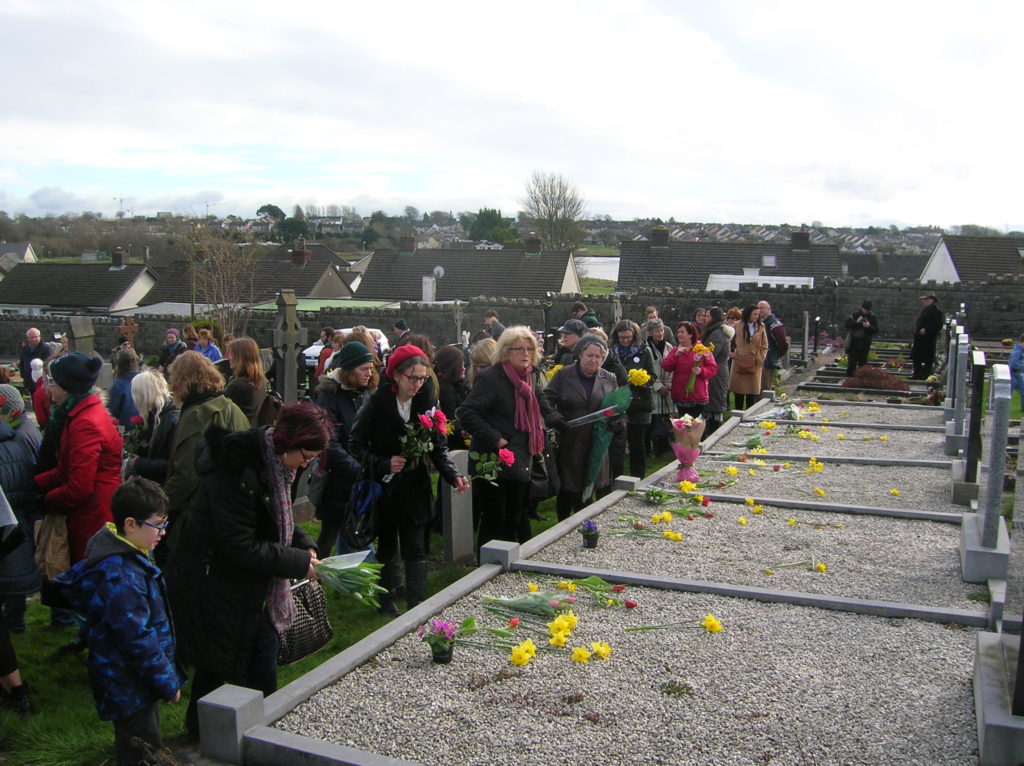 Who were the Magdalenes?
They were imprisoned until the 1980s, with the full collusion of the Irish State and even their own families.
They spent years, sometimes their entire adult lives, working in laundries which were run by religious nuns.
Sometimes, not always, they were "guilty" of the crime of having a child outside marriage.
Their children were taken from them and sometimes shipped off to the United States for adoption.
It's one of the most shameful aspects of modern Irish history.
They called them Magdalene Laundries.
On Sunday, I attended a gorgeous, poignant, moving ceremony to remember these women.
At the graveside, a wonderful man called Peter Mulryan spoke about his search for his missing sister and his childhood in the Tuam Mother and Babies Home.
"If you starve an animal or dog, what we do they look? That's the way we looked," he said on Irish television this week.
Just one year ago, he was contacted by historian Catherine Corless.
He now believes his younger sister is among the 796 little angles buried in a septic tank in Tuam.
Nobody has told him what happened to her.
He deserves an answer.
I wrote about the moving ceremony for Irish Central, based in New York. You can read the article here http://www.irishcentral.com/news/mothers-imprisioned-in-magdalene-laundries-remembered-with-flowers-in-galway