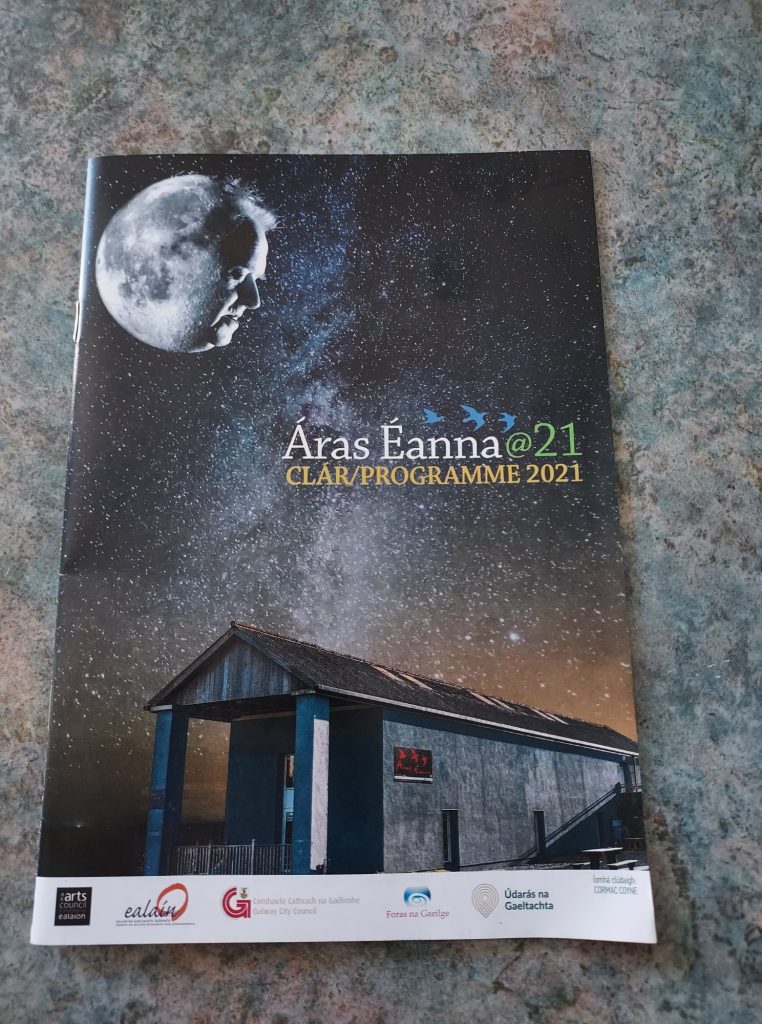 In recent weeks, there has been a fantastic reaction to the 24-page programme I researched, wrote, and edited for the 21st birthday celebrations of the most westerly arts centre in Europe.
The survival of Áras Éanna Inis Oirr since the year 2000 has been a triumph of the human spirit and imagination as we welcome artists and performers to the smallest of the Aran Islands.
Artists love the peace, natural beauty, and stunning scenery of Inis Oirr and expanding our artists in residence programme is a big part of my work as Tourism Officer at the centre.
It was amazing to see a programme of events coming together in a few short weeks, considering the devastation the arts sector in general faced during the Level 5 lockdown in the first five months of the year.
My colleague Dara McGee, the Artistic Director, showed amazing imagination to come up with the outstanding 'Curacha' exhibition, which has seen 21 hand-painted and hand-decorated canvas currachs dotted all around the island.
"This year is very special. We were hoping to celebrate our 20th anniversary last year, but with the Covid19 restrictions we decided that now is the time to celebrate as Ireland begins to open up," explains Dara.
"We got a feel for exhibiting outdoors last year, when the restrictions lifted for a few months, and we see the island as a palate for the arts centre to put art out there in front of the community."
There are currently three outdoor exhibitions on the island to comply with public health guidelines relating to Covid19.
What a wonderful way to celebrate contemporary Irish art at a time when people are not encouraged to spend too long indoors at art galleries.
A total of 2,500 copies have been distributed to hotels, guest houses, and venues around the island and we may have to order another print run, as the reaction has been fantastic!
http://aras-eanna.ie/wp-content/uploads/2021/07/Cla%CC%81r-Imeachtai%CC%81-A%CC%81rsa-E%CC%81anna21%E2%80%A201-24.pdf