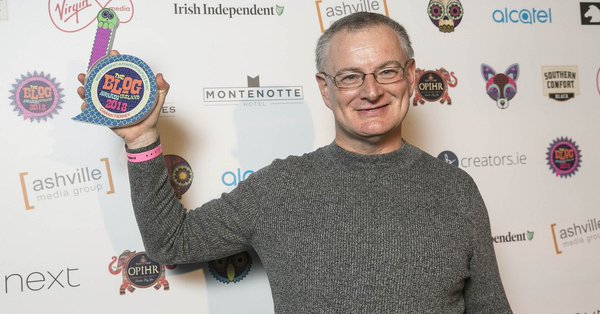 Have you ever considered hiring a blogger to communicate with your online community and let people know what your small company or business is up to?
Did you know that the Irish Current Affairs and Politics Blogger of the Year is based in Galway?
Right now, many of us are reviewing our business models.
People in the tourism and hospitality sectors have been hard hit by the coronavirus pandemic, and amid the general uncertainty people are showing a desire for change.
I count myself among them!
Having won a national blogging award in Dublin, I would now like to pivot my own business so that I can work as a guest blogger for small and medium-sized enterprises, many of whom don't have the time or resources to write engaging content every week.
Thanks to the wonders of Skype and Zoom, I can write your story from my home in the West of Ireland.
I already do so for a number of small businesses, including the Galway Cultural Institute (GCI) in Salthill, who are refurbishing their business in the hope of welcoming English language students back to their premises very soon.
You can read one of my posts here https://www.gci.ie/blog/gci-students-embrace-online-world/
Instead of wallowing in the pain caused by the pandemic, the language school moved their classes online until it's safe for the students to return to the school.
With journalism in crisis, why not hire a skilled, experienced blogger to tell YOUR story, engage with your audience, and build your online community?
You can contact me today at ciaran@ciarantierney.com
And you can find me at the Ciaran Tierney Digital Storyteller page on Facebook: https://www.facebook.com/ciarantierneymedia/