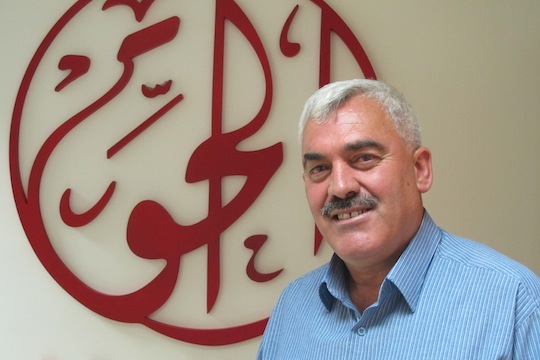 A leading Palestinian human rights activist who was prevented by the Israeli authorities from travelling to Galway to receive an award eight years ago is set to give a talk in the city tomorrow (Friday, 5pm).
In 2010, the Israeli authorities refused permission to Shawan Jabarin to travel to Ireland to collect a "distinguished graduate award" from the Irish Centre for Human Rights (ICHR) at NUI Galway.
Mr Jabarin spent a year studying international human rights law at NUI Galway in 2004-5, but was not allowed leave the West Bank in order to collect the award which was part of the ICHR's tenth anniversary celebrations.
A director of the Palestinian human rights non-governmental organisation, Al-Haq, he has been subjected to administrative detention without trial, travel bans, torture, and death threats for his work as a human rights defender and activist.
He will speak at NUI Galway tomorrow about the Great March of Return, Israel's assault on Gaza, and the loss of over 120 Palestinian lives since the protests began more than two months ago.
Palestinians in the Gaza Strip have been protesting along the border fence with Israel to mark the 70th anniversary of the 'Nakba' ('Catastrophe'), demanding their right to return to the homes and land their families were expelled from 70 year ago.
The establishment of the state of Israel in 1948 saw an estimated 750,000 Arabs being removed from their homes, land, and villages.
The mass demonstrations have taken place every Friday for almost three months. At least 120 Palestinians have been killed and more than 13,000 people wounded by Israeli soldiers in the tiny coastal enclave which is home to 1.9 million people and is smaller than Co Louth.
Mr Jabarin is Director General of Al-Haq, the largest and oldest Palestinian human rights organisation.
He will tell the Galway audience about the mass protests in Gaza and the response of the Israeli military, including the use of lethal force against unarmed protesters.
In what promises to be a fascinating talk, he will also talk about ongoing attempts to hold Israel to account for its violation of international law in the OPT (Occupied Palestinian Territories).
This timely and important talk takes place at the Seminar Room, the Irish Centre for Human Rights, NUI Galway, tomorrow (Friday) at 5pm.
This talk is open to the public and, according to the ICHR, all are welcome!