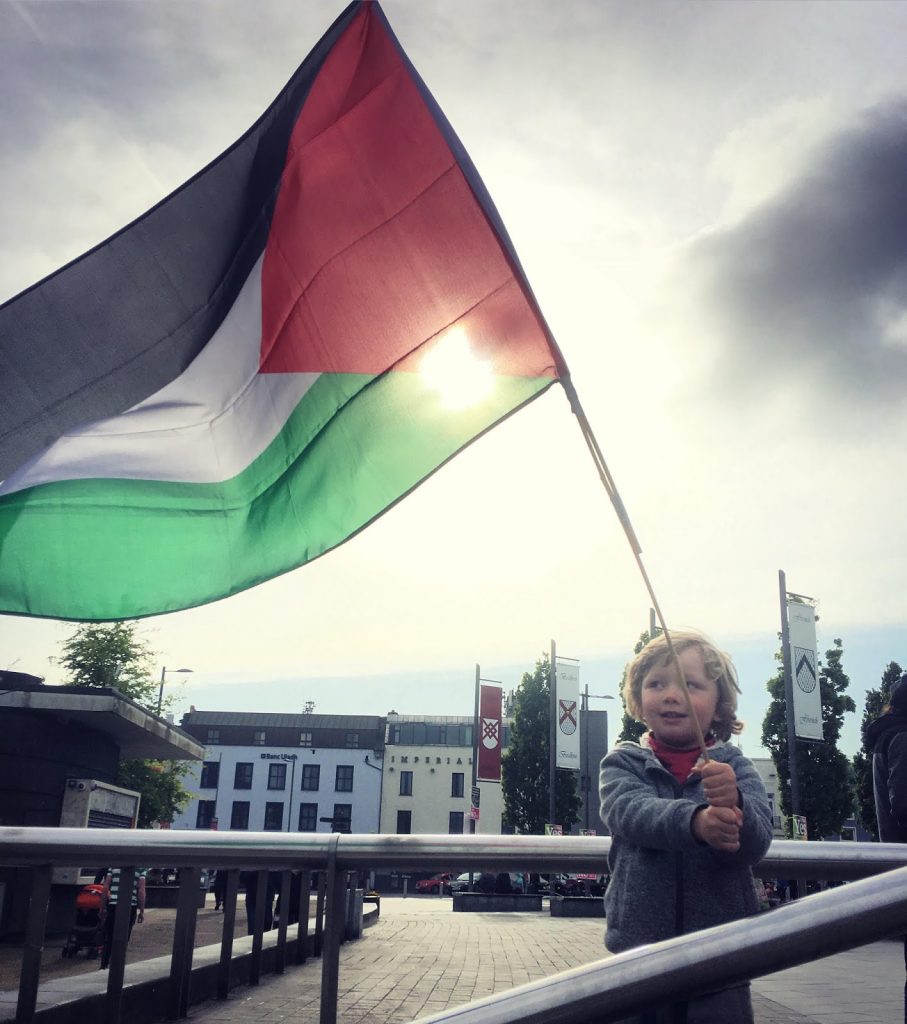 A webinar which takes place tomorrow evening (Wednesday, 7pm) will look at how Ireland can use its seat at the United Nations Security Council to support the people of Palestine.
Around the time the new Government was being formed in Dublin last June, Ireland and Norway defeated Canada in a vote among 191 countries to win two of the three seats available on the UN Security Council for a two year term.
Ireland's support for the beleaguered people of Palestine, many living under a brutal occupation for 53 years, was seen by many as a key factor in winning over smaller nations who have sympathy towards the Palestinians.
Yet, even as negotiations were concluding in Dublin, Foreign Minister Simon Coveney was refusing point blank to allow the Occupied Territories Bill be included in the Programme for Government.
This bill would have seen Ireland become the first country in the world to ban goods from the settlements in the occupied West Bank, which are illegal according to international law.
Both Fianna Fail and the Green Party had included the bill in their manifestos for the General Election on February 8, 2020.
Campaigners across Ireland who have concerns over human rights abuses in Palestine were dismayed.
Coveney has consistently claimed that the EU's common approach to foreign policy overrides any attempts by the Irish to take a brave first move in terms of standing up for human rights and international law.
Which means that tomorrow night's event organised by Comhlámh and the Maynooth University Department of International Development is extremely timely.
Three invited speakers will ask whether Ireland's seat on the UN Security Council can advance the cause of the Palestinian people who have been left stateless and lacking in hope for so long.
Guest speakers include Abeer al-Mashni, an expert in the field of development and policy formation in Palestine. She has 20 years of experience in education, state building and local government in Palestine.
Richard Falk is the former UN Special Rapporteur for Occupied Palestine, the Chair of Global Law at Queen Mary University London, and Professor of International Law Emeritus at Princeton University.
The third speaker, Eamonn Meehan, was Director of Trócaire between 2013 and 2018, and recently completed a master's degree in International Human Rights Law at the Irish Centre for Human Rights at NUI Galway.
The Comhlamh Justice for Palestine 'First Wednesday' event is "live" on YouTube from 7pm tomorrow (Wednesday).
You can view the webinar at this link: https://www.youtube.com/watch?v=o1UoaMXskkQ