A unique partnership between Japan and the Aran Islands launches tomorrow when an exciting dance collaboration called 'Echoes of Calling – Encounter' has its online premiere as part of the Galway 2020 European Capital of Culture programme.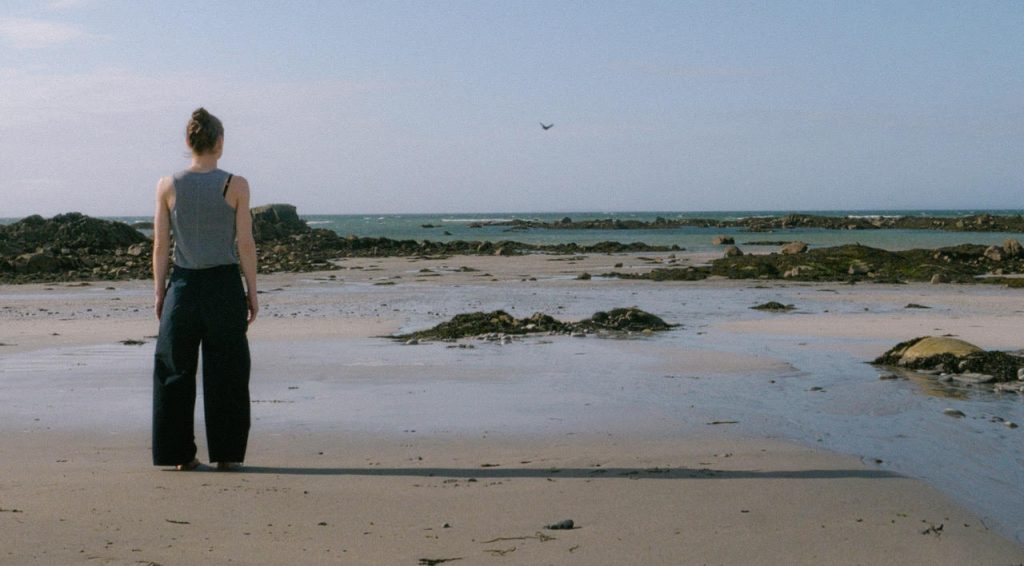 Acclaimed Japanese dance choreographer Akiko Kitamura has used online workshops and rehearsals to collaborate with three West of Ireland dancers on a short piece inspired by her visit to Inis Oirr, Connemara, and Galway in 2019.

'Echoes of Calling – Encounter' is the result of a partnership between Aras Eanna Inis Oirr, Galway 2020 and EU Japan Fest, bringing the most westerly arts centre in Europe together with dancers from Galway Dance Project, "sean nós" singers from Co Donegal, and one of the most acclaimed dance choreographers in Japan.
The resulting 19 minute film, with footage from both the Tokyo stage and the shores of Galway Bay, is a remarkable achievement given that Akiko's proposed return to Inis Oirr – for a stage show last month – had to be cancelled due to the coronavirus restrictions.

Executive producer Siobhan O'Malley liaised between the partners in Japan and Ireland to bring this exciting dance project to fruition.

It will be presented as a 19 and a half minute film. The launch will take place in Irish and English, with a little Japanese courtesy of Akiko.
The film will be launched at a special "live" event on the Aras Eanna Ionad Ealaine page on Facebook (1pm), which will be hosted by acclaimed dancer, choreographer and dance academic Breandán de Gallaí.

De Gallai will discuss this exciting project with Akiko Kitamura (live from Tokyo), Dara McGee of Aras Eanna, and sean nós singers Doimnic Mac Giolla Bhríde and Diane Cannon, who travelled to Tokyo for a stage performance of 'Echoes of Calling' in January.

The partners are delighted that Molscéal, TG4's social media platform which provides video stories to the heart of Irish and Gaeltacht audiences, has come on board to help with the live launch.

Instead of returning to Galway to stage the Irish performance this Spring, Kitamura worked via zoom with Galway Dance Project dancers Magdalena Hylak, Stephanie Dufresne and Mintesot Wolde to create a site-specific piece for film, relating to the themes of the Tokyo show.

Filming took place in South Connemara with film maker Laura Sheeran, who worked closely with Kitamura's film editor in Tokyo.
The resulting short film includes Japanese and Irish contemporary dance, sean-nós singing, and connects the performance in a Tokyo theatre in January with the wild and barren landscape of Connemara and Inis Oírr.
Images of Inis Oirr were supplied by island resident and superb photographer Cormac Coyne to form a backdrop for scenes in the film.

The Artistic Director of Aras Eanna, Dara McGee, said that he hopes to continue to develop this working relationship with Japanese colleagues and the Galway Dance Project into the future.

"I really think this is an ongoing project and we are really thinking of extending this project into 2022. We really feel there is something special happening with this collaboration between Ireland and Japan and it would be a shame if we couldn't develop this further and bring a full production to Ireland, hopefully in 2022," he added.

The "live" launch will be broadcast on the Aras Eanna Ionad Ealaine page on Facebook on tomorrow at 1pm: https://www.facebook.com/%C3%81ras-%C3%89anna-Ionad-Eala%C3%ADne-Inis-O%C3%ADrr-2160878367291762

The film will then be available to view online for free at https://www.youtube.com/watch?v=q5bHW638Z4o until Friday, April 30.
I have been delighted to take part in the planning and promotion of the launch of this film, my fist role as a film producer! It has been incredible to see artists from Japan and Ireland work together in partnership to produce a stunning piece of work.

'Echoes of Calling – Encounter' is presented by Áras Éanna, in association with Galway Dance Project and Office ALB Japan.
The trailer for 'Echoes of Calling – Encounter' which launches tomorrow