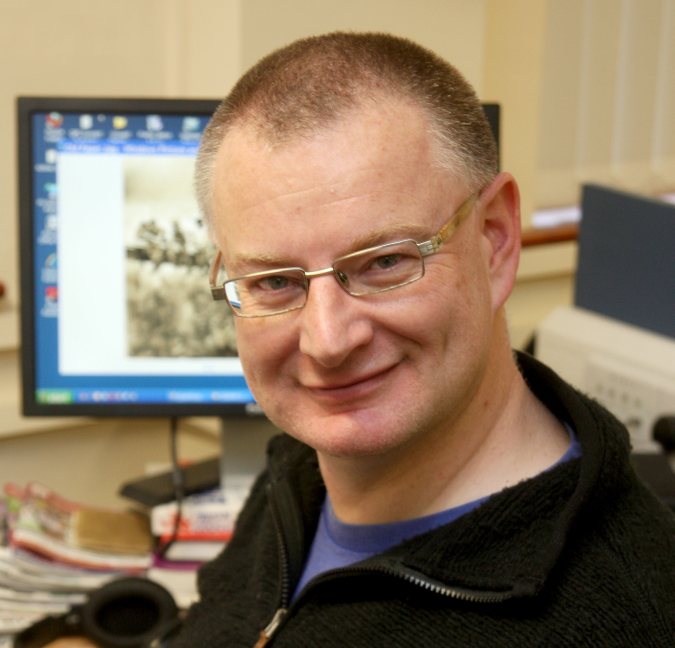 When I took voluntary redundancy from a regional newspaper three years ago, I decided to set up a personal blog.
I had no idea what was coming next in my life, but I knew that I loved to write and I saw a regular or occasional blog as a great way of communicating my thoughts and feelings through this crazy journey called life.
Given my own personal demons at that time – sudden unemployment, illness, uncertainty about the future, fear – seemed so universal in an extremely unequal Ireland, it just kind of morphed into a political blog.
Many people feel that the gross inequalities currently on show in Irish life are not always adequately reflected in our mainstream media. Which is why bloggers can play an important role!
I had already written a travel blog – called Ciaran's Gap Year – during a wonderful career break from the Connacht Tribune and I loved the experience of being able to chronicle my travels through Thailand, Nicaragua, and Spain in 2010.
Little did I think in 2014, when I began scribbling on a reasonably regular basis, that my blog would make such an impact that I'd find myself alone but very happy among strangers at a glittering awards ceremony in Dublin on Thursday night.
Over the three years since, I have touched on issues such as homelessness, Irish neutrality, mental health, Palestinian and Syria human rights, post-conflict Northern Ireland, and our appalling treatment of asylum-seekers, enjoying the sheer freedom which comes with writing a weekly or occasional personal blog.
Through the blog, I have met wonderful people such as Catherine Corless, who broke the 'Tuam Babies' scandal; African taxi-drivers, who have been subjected to appalling racism; and survivors of institutional abuse.
The blog has clearly struck a chord at times, sometimes reaching up to 30,000 'hits' thanks to social media shares by people such as Luke 'Ming' Flanagan MEP, Belenus (of Call for a Revolution in Ireland), and the team behind Broadsheet.ie.
One blog post about 1916 even earned me a regular gig as a paid contributor to Irish Central, the biggest news site for the Irish community in North America.
It was written in anger, after two columnists at the Daily Telegraph dared to compare the 1916 rebel leaders to ISIS.
A night for celebration
So last Thursday was a night for celebration. I had reached the final of the V by Very Irish Blog of the Year awards and it was delightful to receive such recognition from my peers.
It was only when I got to The Academy that I realised the scale of the achievement. Although hardly anyone in the Dublin blogging community knows me, I was one of 5,000 initial entries who were whittled down to just a few dozen finalists.
I was thrilled to come second in the Current Affairs category, and I was also blown away by the quality and broad range of blogs and bloggers who made it to the final.
So congratulations to An Sionnach Fionn, who beat me to first prize in the Current Affairs (Personal Blog) category. And to the team behind Slugger O'Toole, winners of the corporate prize.
Congrats also to The Gastro Gays, who won the Blog of the Year award.
I survived three rounds of judging to make it to the final and the prize has given me a huge boost as I continue to adjust to life as a former newspaper journalist.
Thanks so much to everyone who has supported both me and my blog during a period of transition and even crisis in my industry.
And, remember, if you do want to hire a blogger – I have written about a huge variety of subjects over the past 25 years – there's one available right here out in the wild west, on the Wild Atlantic Way.
I also hope to continue ranting about injustice in Irish society. Now, more than ever, Ireland needs writers with integrity. On Thursday night, I was delighted to see that there are quite a few of us about!