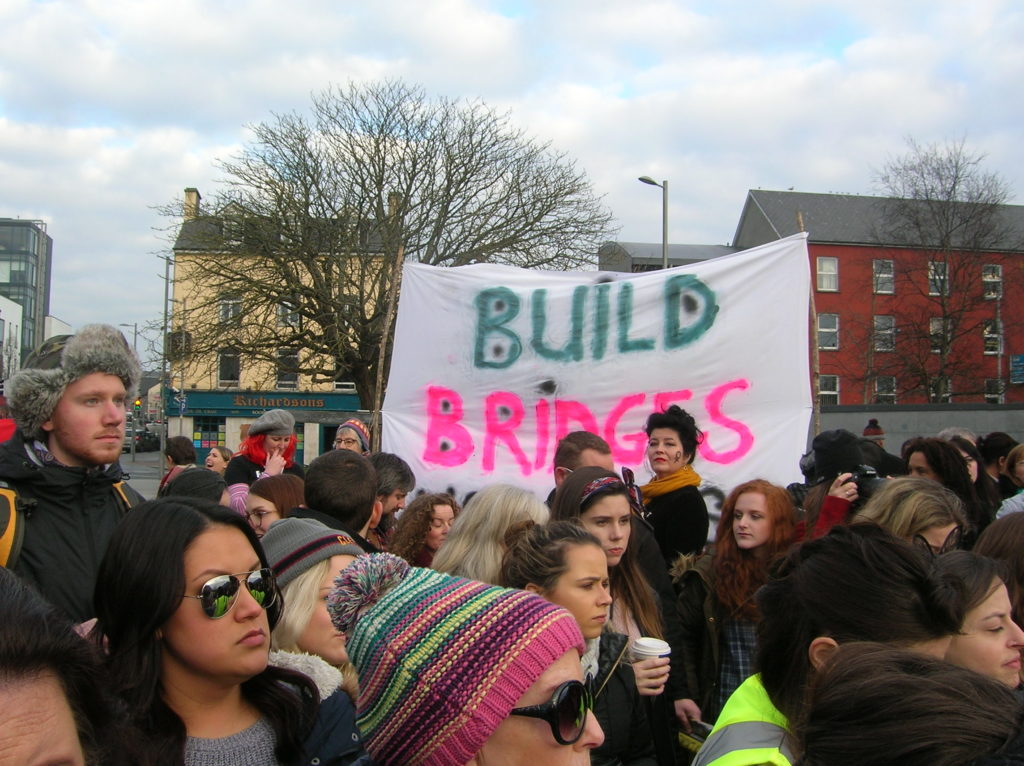 A former newspaper colleague recently confided in me that she never reads any of the comments under her articles whenever they appear on-line in national publications.
Even though she has written brilliantly about her own personal struggle with depression, attracting the admiration of thousands of readers, she has found some of the comments just too hurtful, too ignorant to ever pay attention to them.
By her reckoning, it's better to ignore all comments than to trawl through them in search of genuinely engaging responses or feedback from readers who have enjoyed – or want to criticise – her work.
One of the Rubberbandits, the satirical comedy duo from Limerick, recently described the comments section of a major Irish news website as a "sewer".
I got a taste of how the Rubberbandits and my former colleague felt at the weekend when I was commissioned by Irish Central, the US-based website, to cover a Women's March in Galway on Saturday afternoon.
It was one of almost 700 events taking place across the globe on the same day in solidarity with a march in Washington DC, in which women across America were expressing concern at the Inauguration of the new President of the United States, Donald J. Trump.
This was a man who had boasted about groping women "by the pussy", who had mocked a disabled reporter, and seemed to have racist and Islamaphobic views about Mexicans and Muslims.
I went to the Galway march as a reporter, with the intention of talking to people – mostly women – about their motives for taking part.
My own views on Donald Trump didn't count, although I admit I was shocked by Trump's election victory in the wake of so many divisive comments during the election campaign. Not that I was a fan of Hillary's . . .
I was hugely impressed by the turn-out at the march. There were hundreds there on a cold but beautiful January afternoon in Galway and it was remarkable to see so many young women at the march – these were not the kind of people who would normally attend a 'loony lefty' demonstration in my small city.
The speeches were defiant and there was a real sense of solidarity among the hundreds who turned up.
I quite enjoyed my couple of hours in Eyre Square, talking to peace activists, Irish-Americans, and anti-racist groups who were all horrified or frightened by Trump's election.
And then I went home to file my piece for Irish Central, which was published online the following day.
You can read the piece here: http://www.irishcentral.com/news/politics/trump-support-sinks-faster-than-the-sun-on-galway-bay
The piece was shared on Facebook 200 times and attracted hundreds of comments.
A day or two later, out of morbid curiosity, I flicked through them and I was shocked by the tone.
Some commentators claimed that the entire piece was "fake news", that the march never took place at all.
As if a journalist could make the entire thing up after going along to a demonstration, taking photos, and interviewing a dozen participants in the march.
But, no, I was wrong. It was all anti-Trump lies. The march had never taken place, I read, according to commentators who attracted dozens of 'likes'.
Others attacked the Irish 'liberals' for their cheek in complaining about the new President of America, as though politics in the US had no impact on our lives.
That's news to the thousands of Irish families who have family members in the US, the thousands who rely on US multi-nationals in Ireland for jobs, and those of us who see US troops fly through our local airport every day to bomb children in places like Syria, Iraq, and Yemen.
But, no, I was wrong. I had joined the ranks of these "fake news" proponents so hated by Donald Trump during his divisive election campaign.
For a few moments, I tried to reason with some of them, to point out that I could not possibly have just invented a march which was attended by hundreds of people.
But I was told to "get off my high horse" by those who were clearly enraged that Irish "liberals" would dare to criticise their new leader.
For a few brief moments, I got a taste of this "post-truth" world which seems to have torn the US apart when it comes to social media.
Normally, people only read what they want to read. They spend their social media lives in echo chambers in which everyone agrees with them.
And when someone comes along and threatens their grasp of reality, they are ridiculed, libelled, and attacked. Because anything is better than reading an opposing point of view these days.
Social media allows us to make instant contact with people all over the world, which can be fantastic. Sadly, it also allows people to fabricate and distort the truth, to such an extent than a Facebook user in Virginia or Texas can convince people that a march in Galway never took place.
Before, instead of fact checking, they just move on to the next story. Full of bitterness and hatred towards those who have an opposing point of view.
Because that's just the nature of the social media sewer when it comes to political discourse in 2017.
If you don't like someone's message, just keep repeating the mantra that it's "fake news".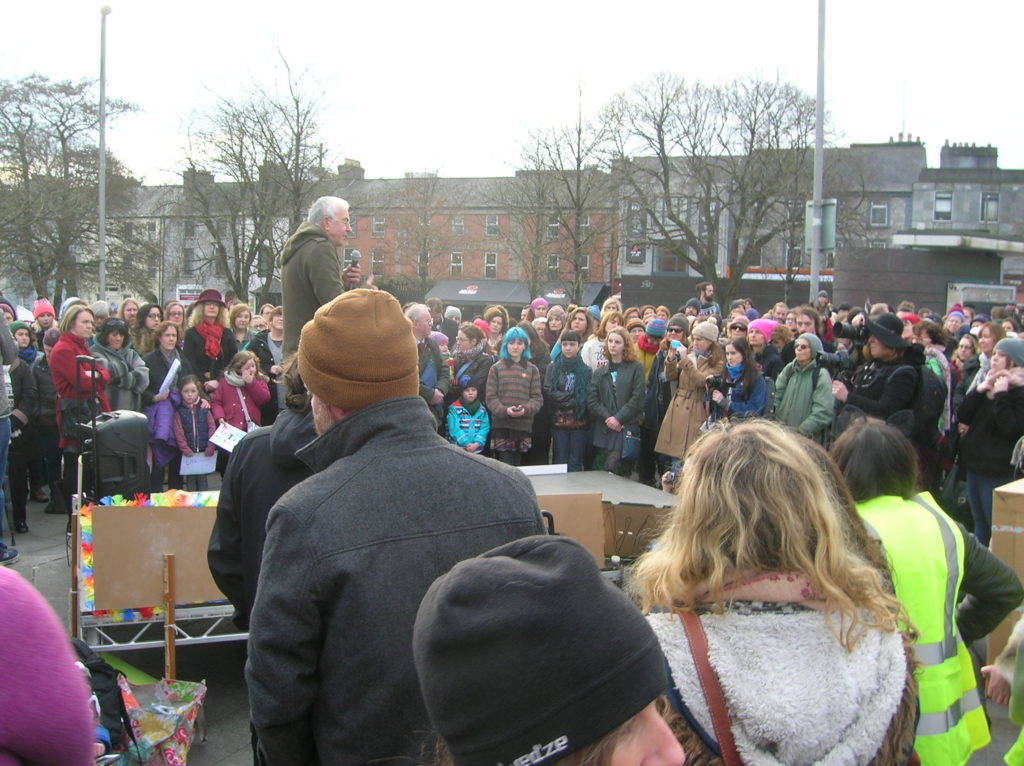 Find me on Facebook: http://facebook.com/ciarantierneymedia/