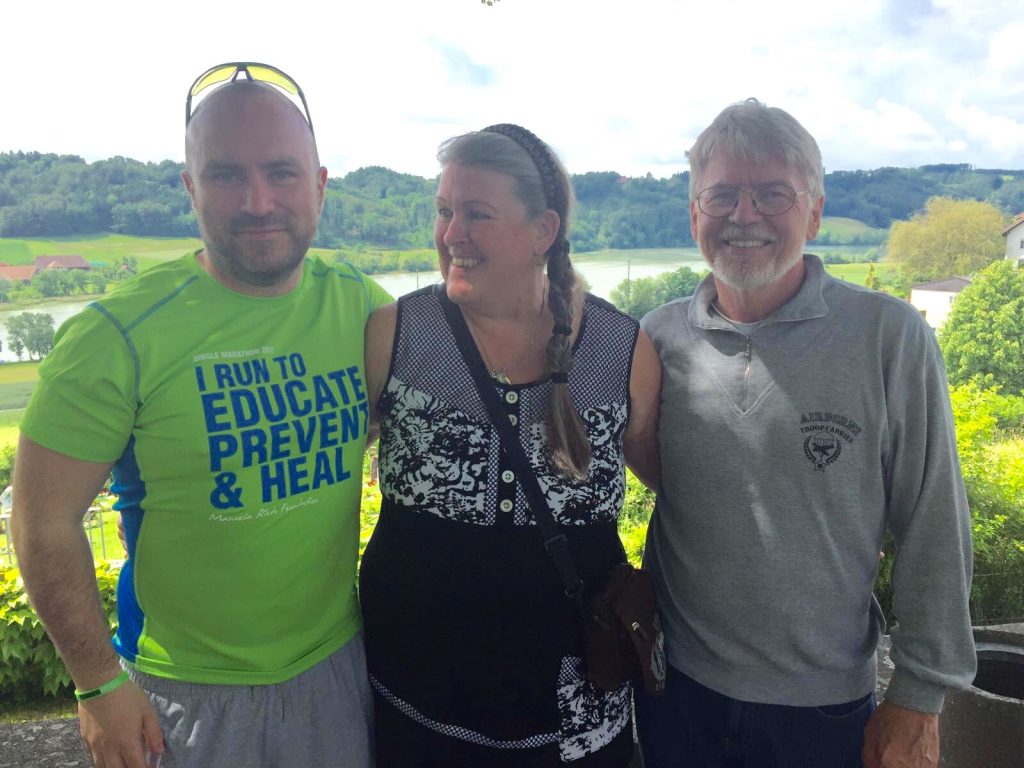 Few Galway people will ever forget the terrible news on that day in October 2007.
The body of an innocent, fun-loving Swiss student, who had left home just days earlier to study English, was found by the city's railway line. She had been raped and murdered.
The entire city was numb.
Like so many students before and since then, Manuela Riedo came to Galway because it was such a safe city.
For her parents, Arlette and Hans Peter, there seemed little to worry about when their daughter left home on her own for the first time to attend a language school in the West of Ireland.
Their grief must have been unimaginable when word filtered back about the fate of their only child.
Few could have predicted at the time that out of such desolation such strong friendships could emerge.
But, thanks to the dedication and hard work of people such as Shane Lennon and Eoin Durkin, the Riedos now have life-long friends in the City of the Tribes.
They have returned to Galway 16 times since a concert was held in their daughter's memory in 2009.
Now, thanks to the hard work of the Manuela Riedo Foundation, a new educational programme is being rolled out at schools across Ireland.
Manuela's memory is being immortalised to thanks to the core group of people who have done so much to heal terrible wounds.
I interviewed Eoin and Shane last weekend. You can read my piece about the Manuela Riedo Foundation here:
https://www.irishcentral.com/news/community/galway-remembers-young-student-who-was-raped-and-murdered-on-first-trip-away-from-home
To find out more about the Manuela Riedo Foundation, you can check out their website at http://www.manuelariedo.com/