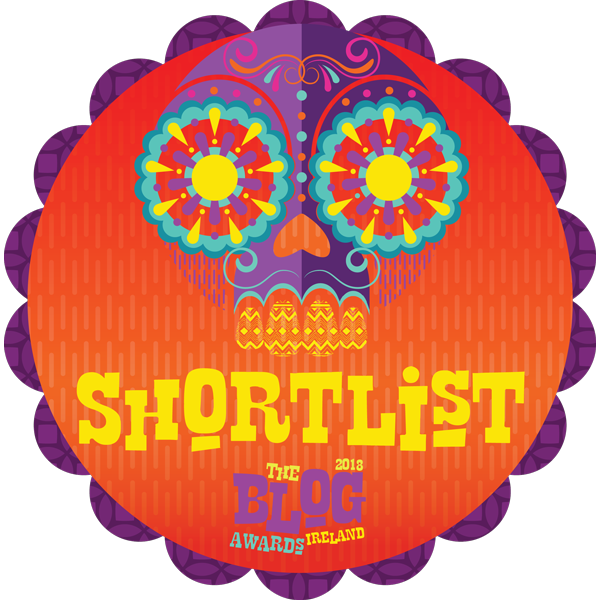 Great to recognition for my blog!
During a tough climate for journalism in Ireland, blogging can be a great way of reaching out to a wide audience and covering issues which do not always reach the mainstream.
In 2014, before I left the newspaper industry, I set up a personal blog which allows me to write regularly about issues I feel passionate about.
Issues I have covered over the past year include homelessness in Galway, the rights of clerical abuse victims, racism and injustice, sexual abuse in a meditation group, and the monthly peace demonstration at Shannon Airport.
In 2018, I have been particularly touched by the families of the 'Tuam Babies' and their campaign for justice, plus those who felt a need to demonstrate during the visit by Pope Francis to Ireland last month.
The Shannonwatch protests, for example, get very little coverage in the mainstream Irish media.
This week I was delighted to be informed that I have made the shortlist for the 2018 Irish Blog of the Year awards.
The awards ceremony takes place in Dublin in October and I was delighted to pick up a silver medal after reaching the final last year.
You can read my personal blog at http://ciarantierney.blogspot.ie/
There is still another round of judging before the finalists are announced. I'm in the Current Affairs (Personal Blog) category.
Blogging can be a great way for independent journalists to reach a wide audience, even if there are no immediate financial rewards.
Please note I am also available to blog for YOUR business. If you want to reach out to your online community with regular posts, please do get in touch at ciaran@ciarantierney.com.
Blogging for business allows me to pursue my passion for social justice causes and I'm also open to sponsorship if anyone wants to reach thousands of readers every month via my blog.
Thank you!