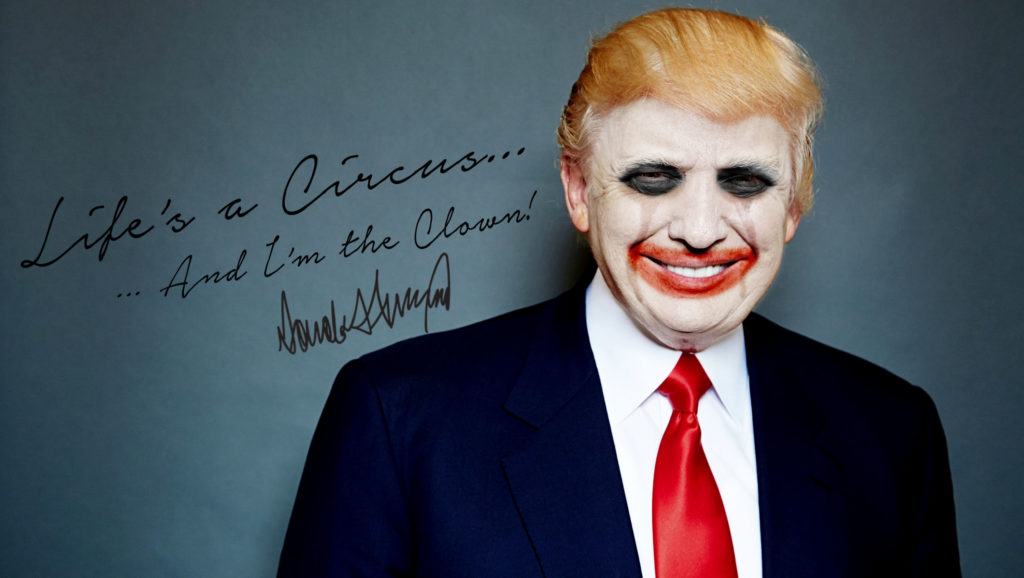 It's not often through the course of a career in journalism dating back over 25 years that I've been accused of "fake news". But if you dare to write about President Donald J. Trump for an American website you can expect division, disharmony, and wild accusations.
Like most journalists, the thing I pride my work most on is engaging with people and reporting on their stories as honestly as I can.
This week, New York-based website Irish Central asked me to measure the kind of reactions to President Donald Trump which US tourists and expats are encountering in Ireland this summer.
I had no idea what kind of reaction I would get when I began asking questions, but all of the respondents found that there is an extraordinarily high degree of interest in Trump among ordinary Irish people.
I spoke to an academic and a teacher who have been living here for years, a Bostonian author on a book tour, a former NYC resident who runs walking tours of Galway, and a few tourists on the streets.
It's only a small straw poll of what's happening in Ireland this summer.
But the common thread seems to be that Irish people are baffled by Trump's victory last November, and they also can't get over how often Americans feel a need to apologise on behalf of the 45th President of the USA.
I only interviewed seven or eight people for the article, so I never claimed it's a definitive article about attitudes to Trump all across Ireland. How could it be?
But it's amazing to see the reaction on social media sites.
Trump supporters in the US are quick to claim the article is "fake news", as though I never took the time to go out and speak to US expats and visitors alike about their experiences in Ireland.
As Kellyanne Conway says, I must have found "alternative facts".
No American president ever seems to have divided people to the same extent as Donald J. Trump and when three separate interviewees described him as a "buffoon" I really didn't have to put words in their mouths!
But, hell, what do I know? According to some commentators on social media, I'm a "libtard" based in New York … and not an actual real-life Irish journalist who took some time to talk to people living in or visiting Galway to ascertain their views.
Of course, the results of my research would have been much different had I sought out and spoken to Trump supporters visiting Galway.
But every person I spoke to from the US, or with US connections, in Galway this Summer seems to be alarmed that this man is currently President of the USA.
Funny how, these days, though, if you don't like something you just label it as "fake news". I can't imagine what it is like to work for CNN or The Washington Post, until I look at the comments on the social media sites of US news outlets.
As one of the Rubberbandits claimed last year, the comments section of some news websites could be better described as "sewers" these days!
Distrust in the media is at an all-time high. What I find amazing, though, is that it's now so normal to denigrate journalists or accuse them of making things up … simply because you don't like what they have to say.
https://www.irishcentral.com/news/politics/americans-in-ireland-find-people-obsessed-with-donald-trump
Find me on Facebook: http://facebook.com/ciarantierneymedia